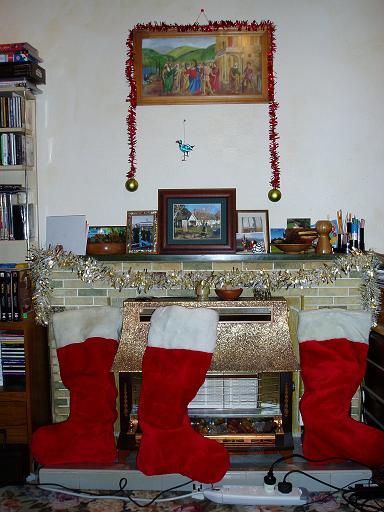 The stockings are full and waiting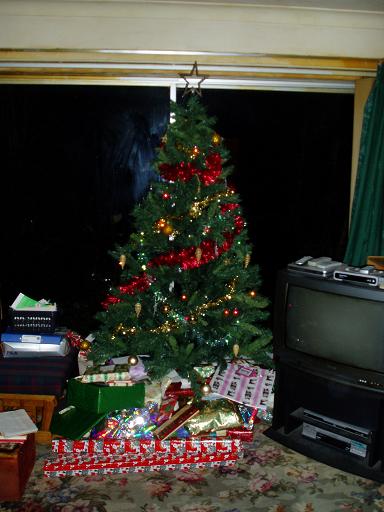 The presents are under the tree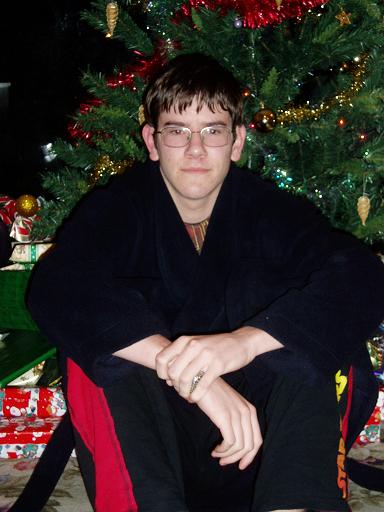 David is ready too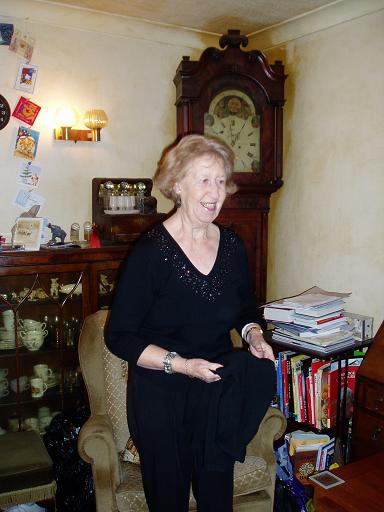 After church our visitors arrived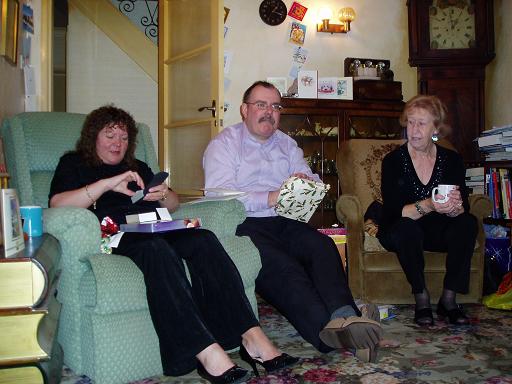 Present time!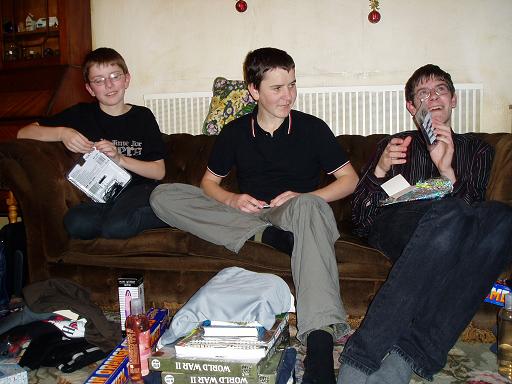 ....but not always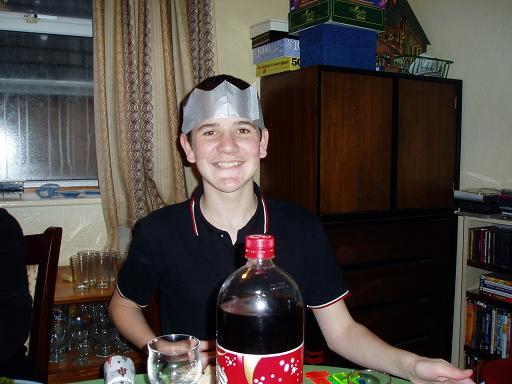 Time for our Christmas dinner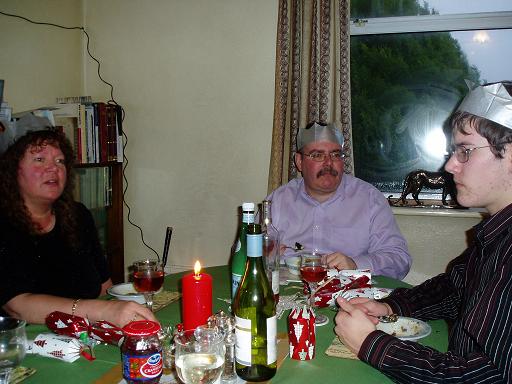 Nice hats!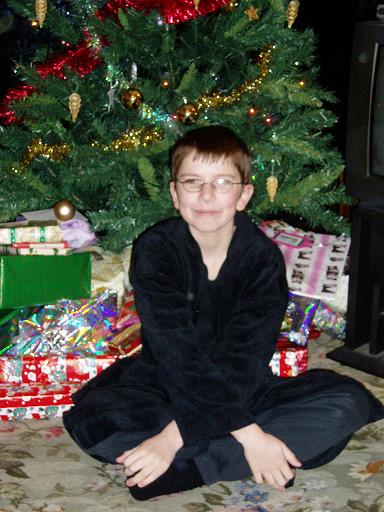 Chris was first up!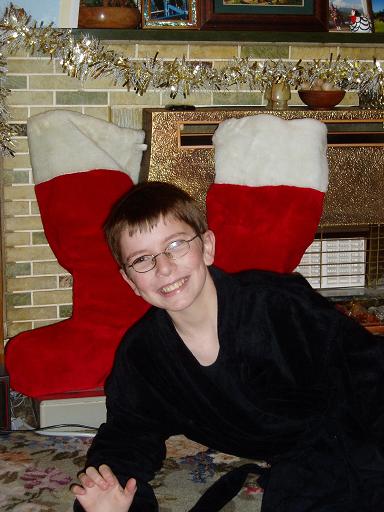 Keen to get on with the serious business of opening presents.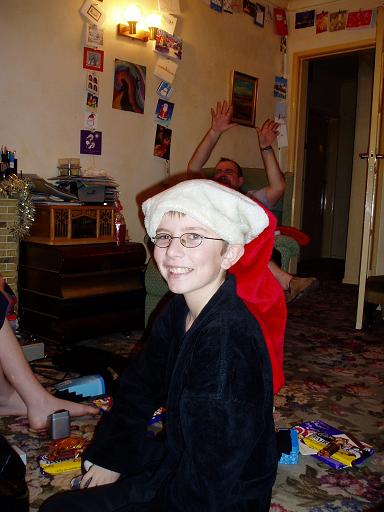 Now another use for the stockings!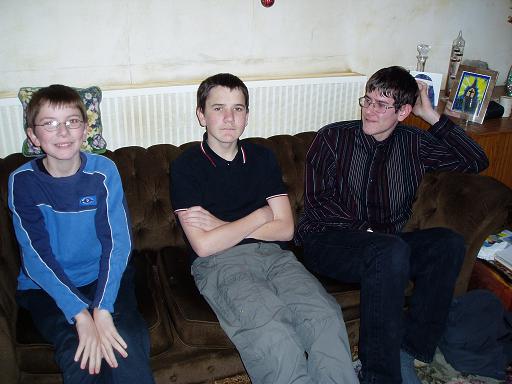 The boys all awake now and ready for more presents!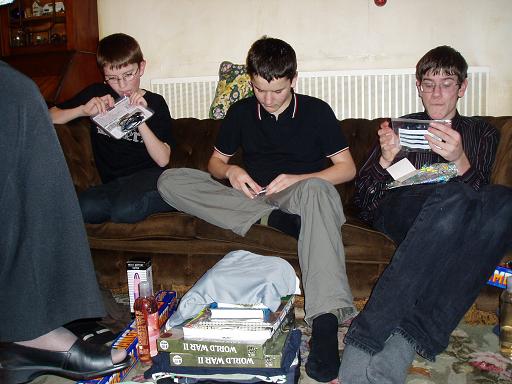 Unwrapping presnts is a serious business sometimes...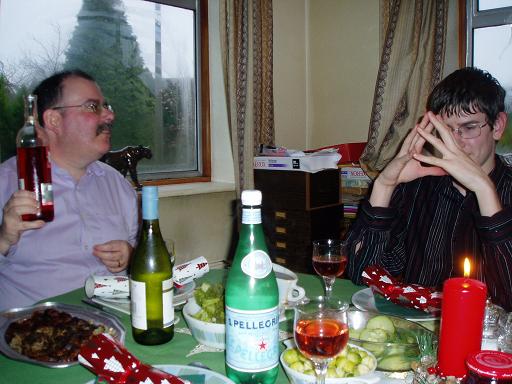 Wine anybody?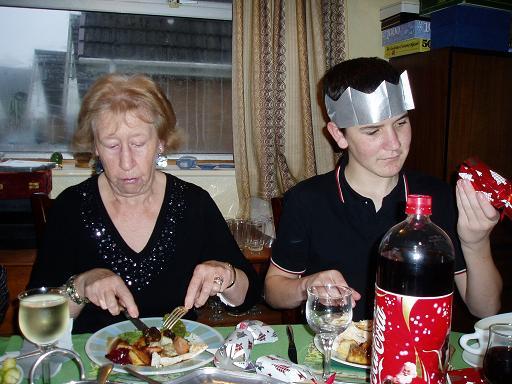 Is there something else in that cracker?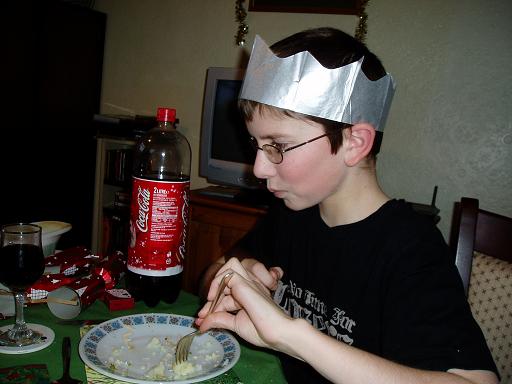 Nearly all gone!!