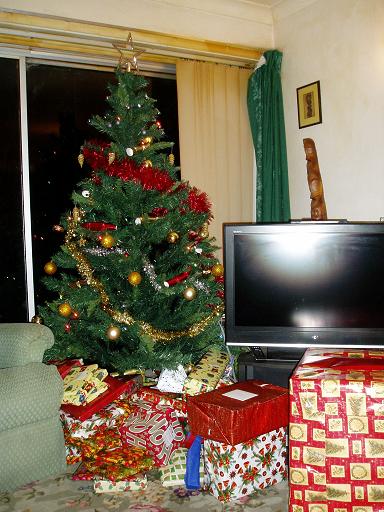 The presents are under the tree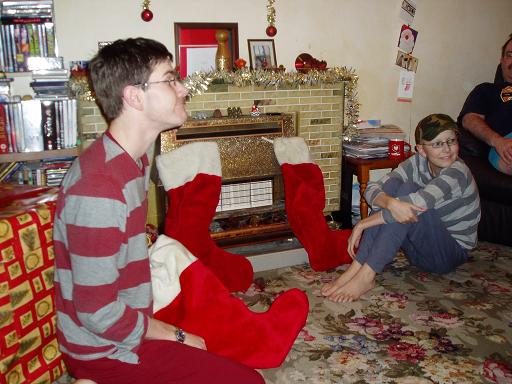 Waiting for Matthew..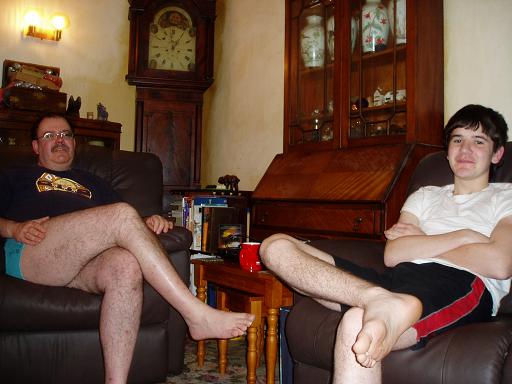 The excitement as too much or some people!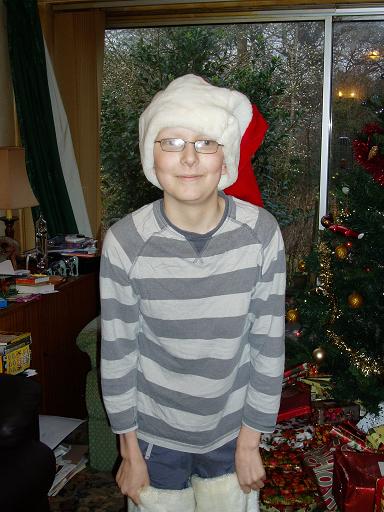 Christopher emerges!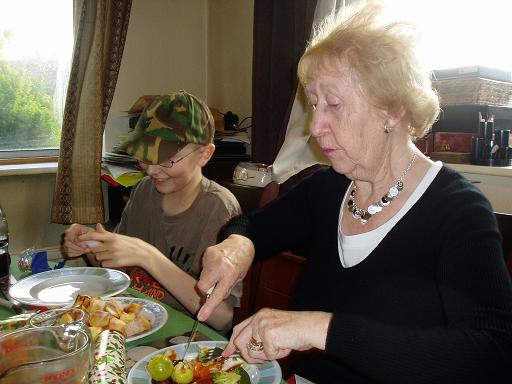 Food is served...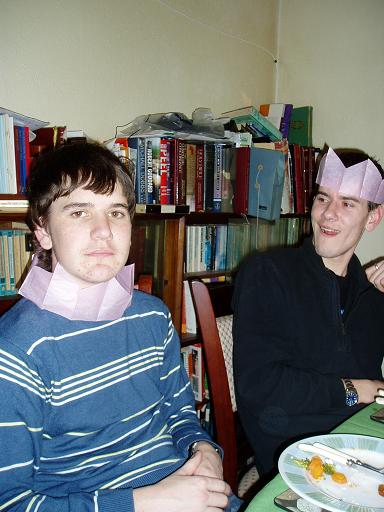 Some people found alternative ways to wear their hats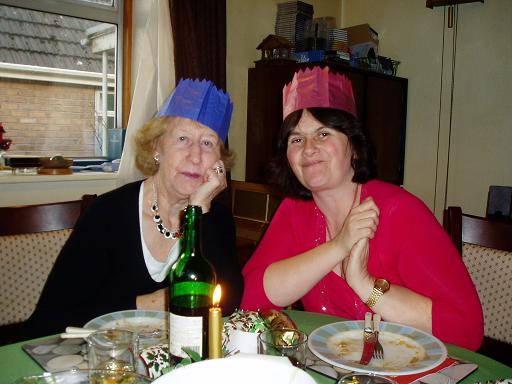 Some of us were more conventional!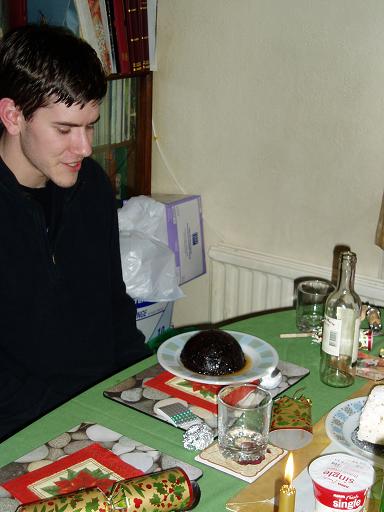 David considered eating the whole Christmas pudding...
Finally all were well fed...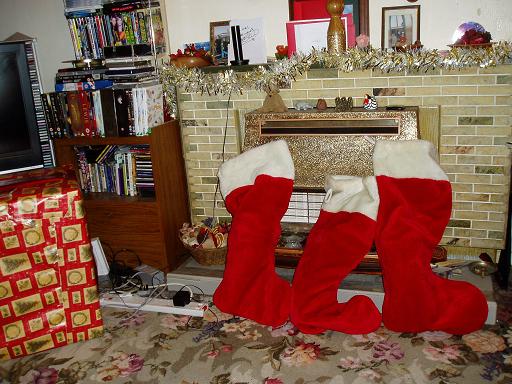 The stockings are loaded!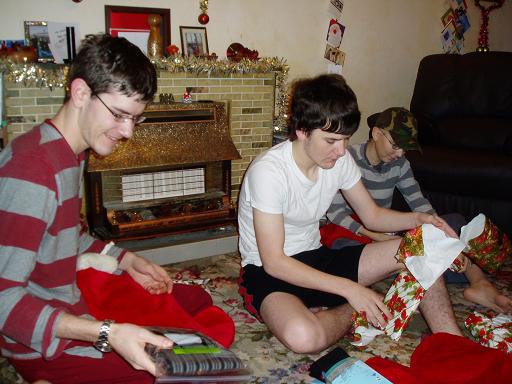 The unwrapping begins!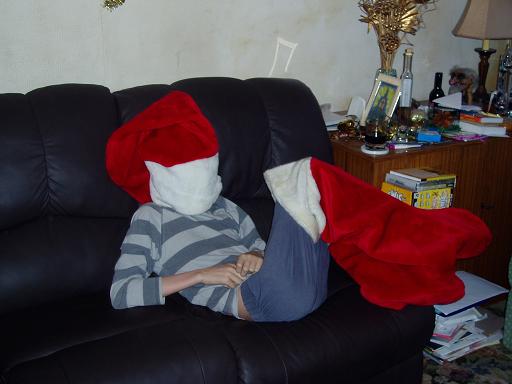 Some just hid in the Christmas stockings!!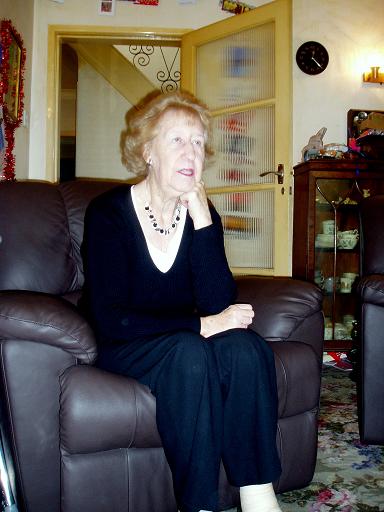 Nana joins us to unwrap the rest of the presents and for Christmas lunch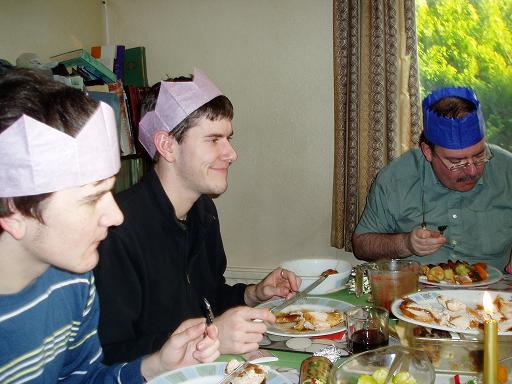 and crackers are opened!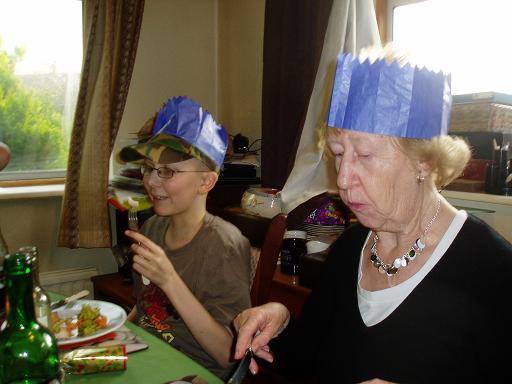 Some wore two!!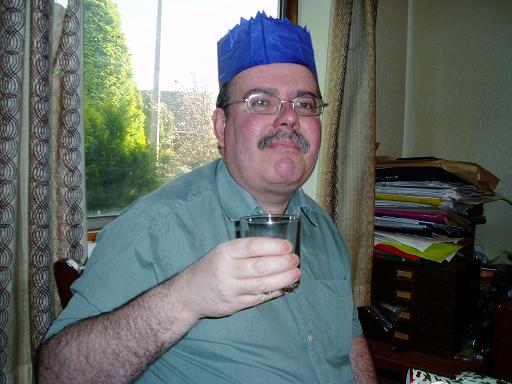 While others concentrated on the important things!!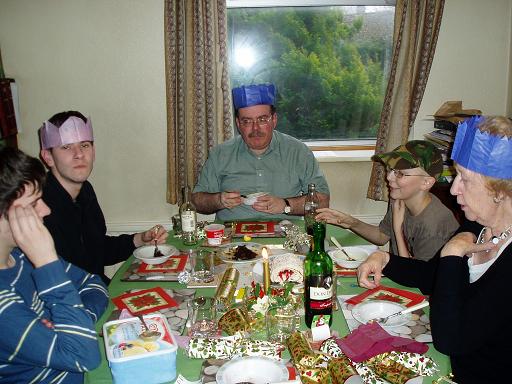 ... but decided to share!!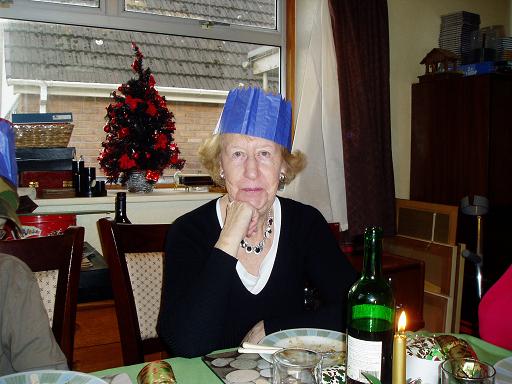 ...and satisfied