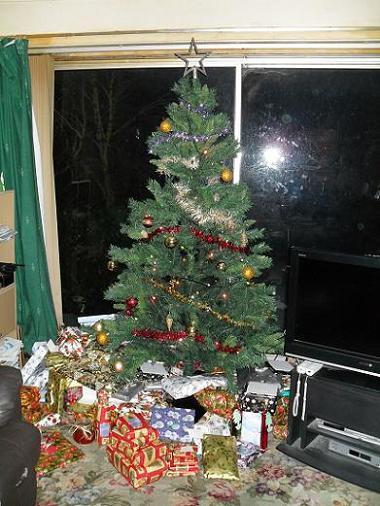 The presents are under the tree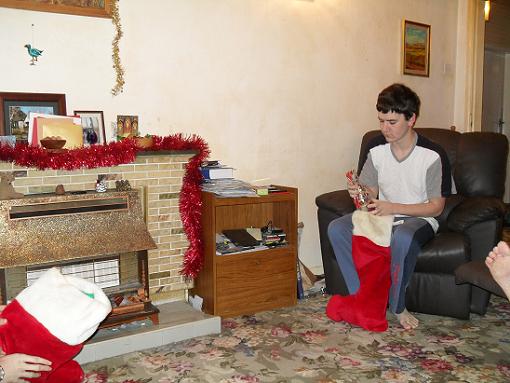 Let the unwrapping commence.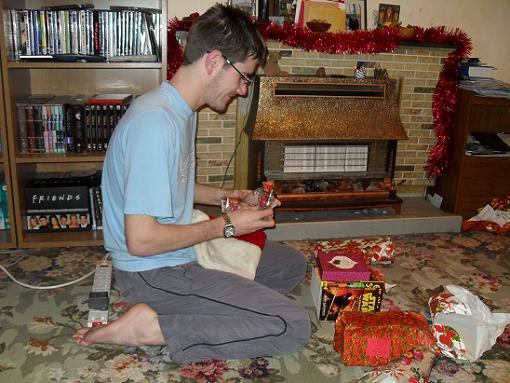 Concentrating hard...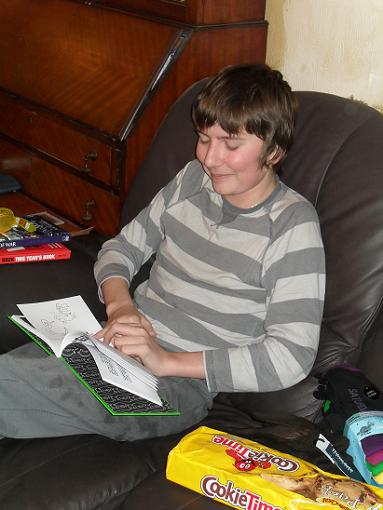 Christopher too!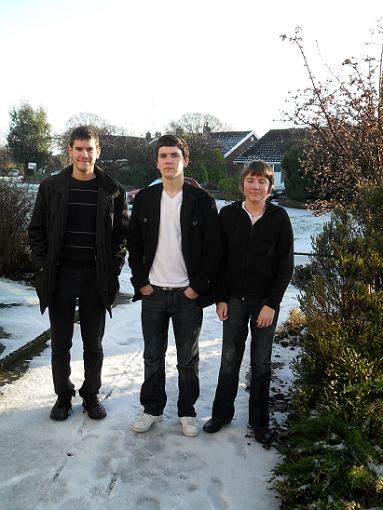 All ready to go to church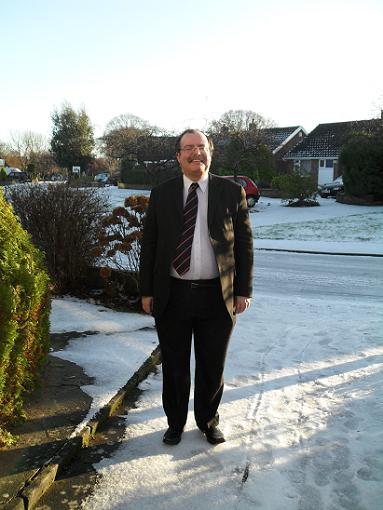 Of course he's a very friendly dragon!!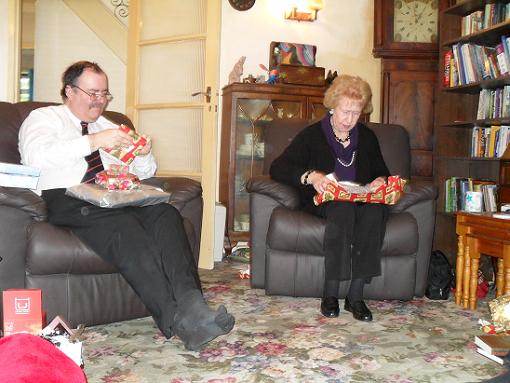 So it's time to open more presents!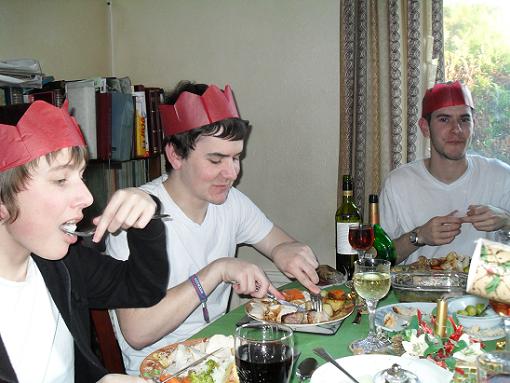 Now it's time for food...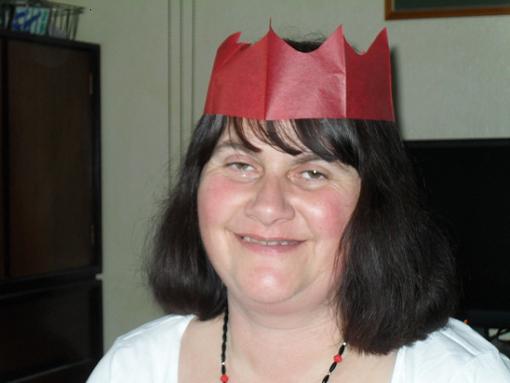 Finally all were well fed...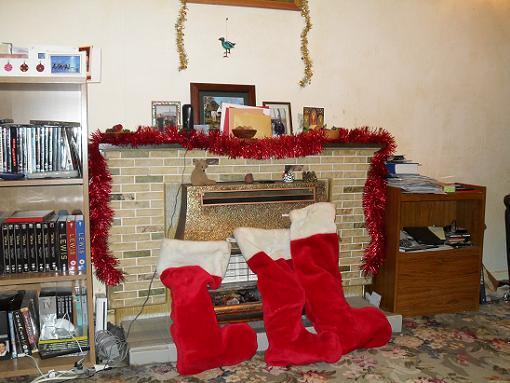 The stockings are full!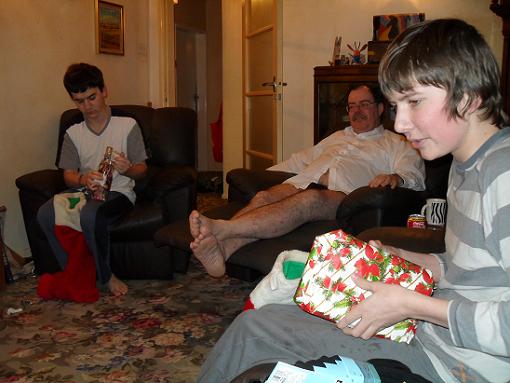 It's a serious business!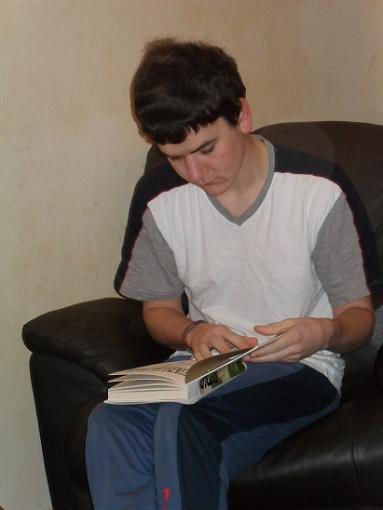 Matthew is straight into the Christmas reading!!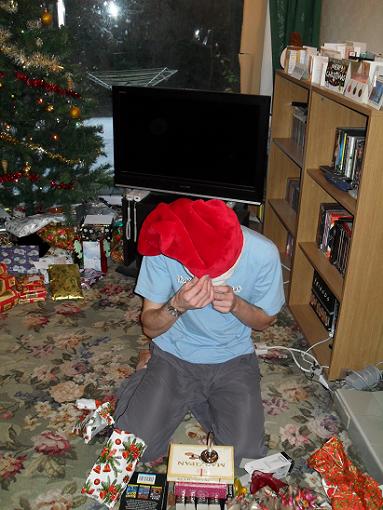 While David tries to get into his stocking?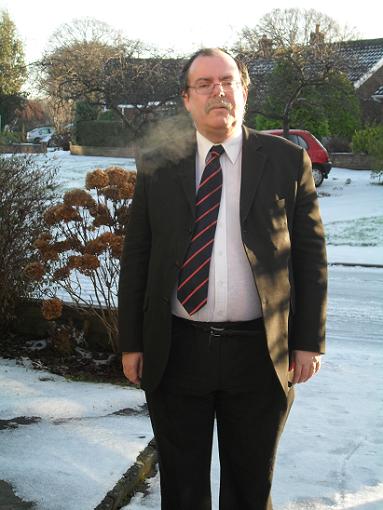 Even the dragon!
After church nana arrived....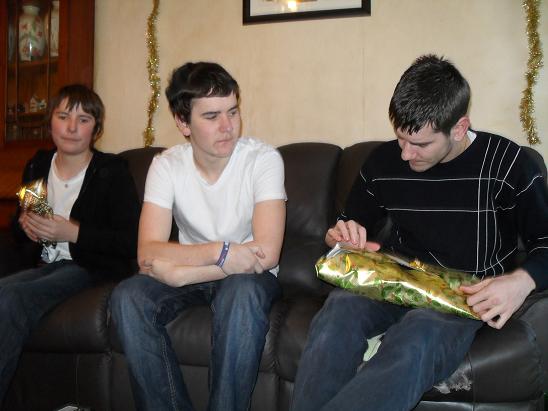 ... and more presents!!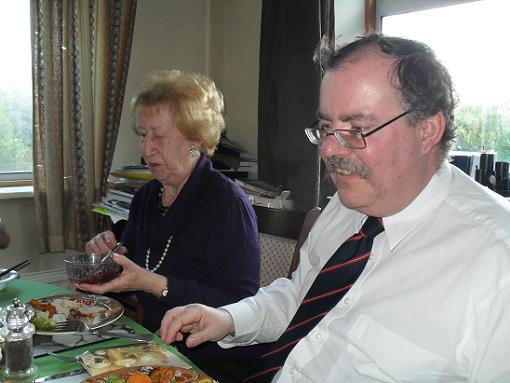 ...eat up everybody!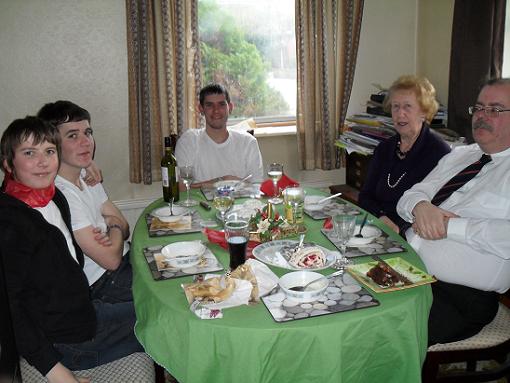 ...and satisfied