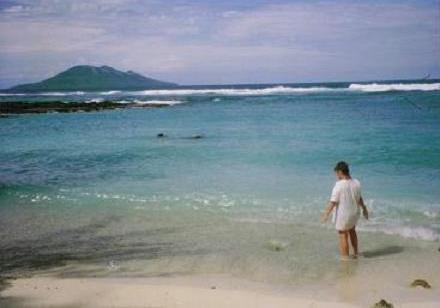 Beautiful north Efate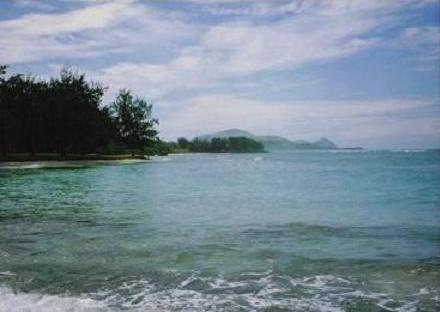 Smaller islands visible in the distance
A pleasant place for a drink and something to eat in North Efate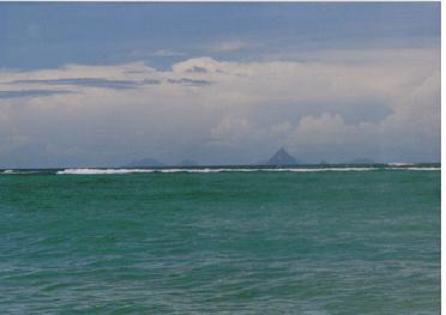 On a clear day the Shepherd Islands are visible in the distance.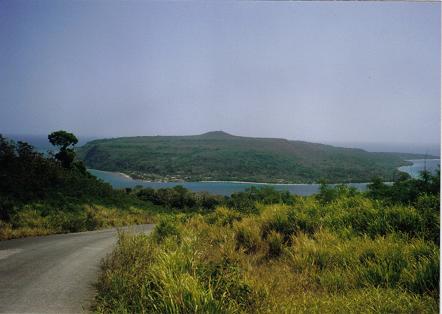 Lelepa Island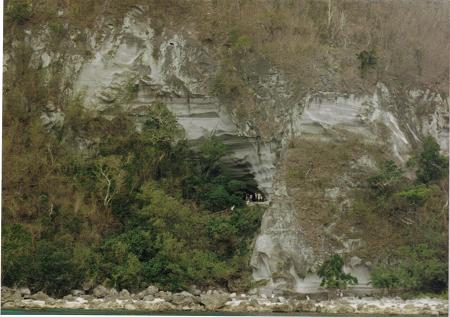 Lelepa Island's cliffs, with people visiting the caves just visible. Sadly, following an earthquake in 2002, these caves are no longer accessible
Eretoka Island, also known as Hat Island, where paramount chief Roimata is rumoured to be buried
The island of Tanna with the volcano Yasur visible in the background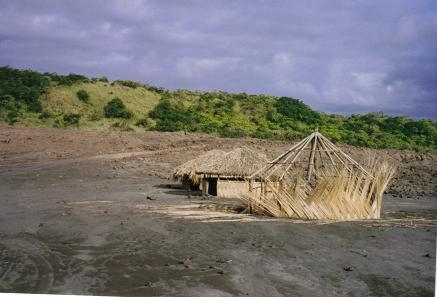 Shelters on the ash plain near Mt Yasur including one under construction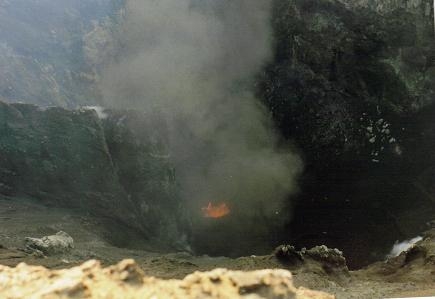 Looking down into the crater of Yasur. It is still active and there is constant ash and smoke rising from inside, as well as rocks being thrown into the air, accidents are not unknown!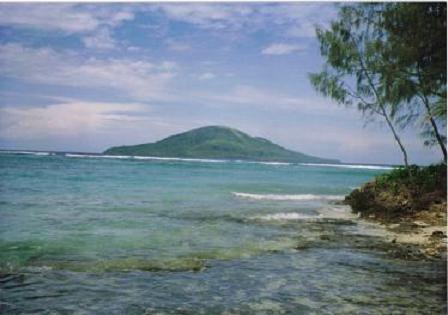 Rabbit Island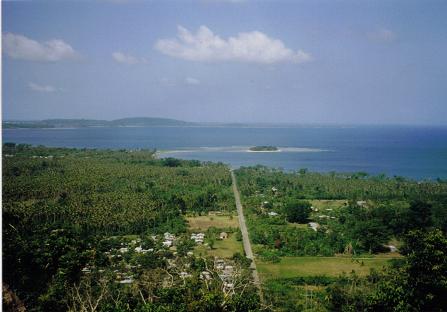 The view from the top of Klem's Hill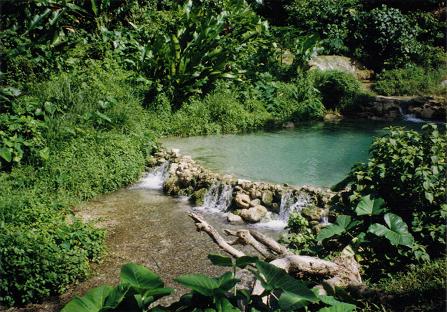 The base of the Cascade Waterfalls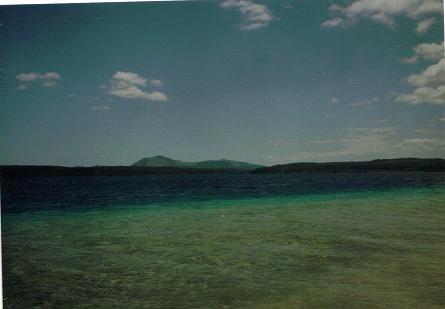 Nguna Island, a volcanic island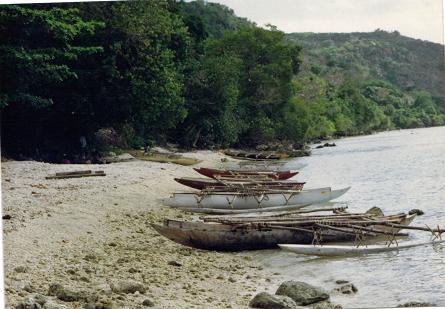 Lelepa landing, the canoe park used by the people of Lelepa Island when they visit Efate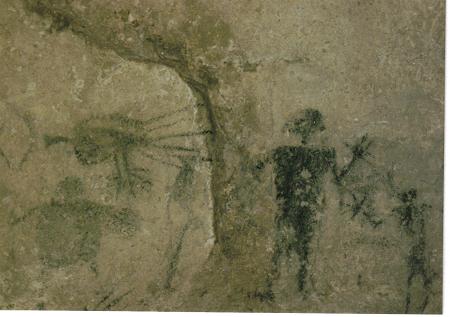 Cave paintings inside the cave on Lelepa Island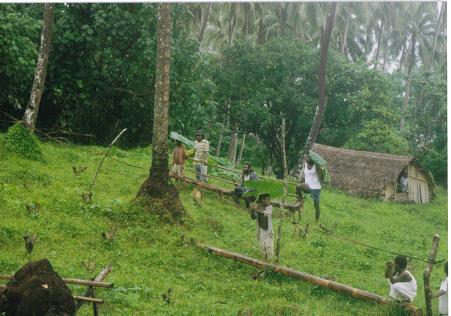 Villagers on the Northern island of Pentecost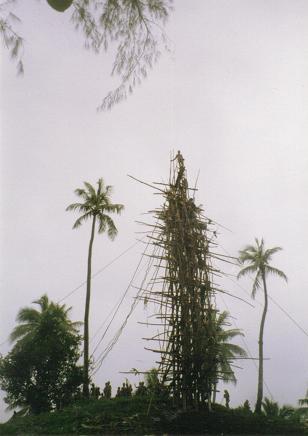 The land dive ceremony on the island of Pentecost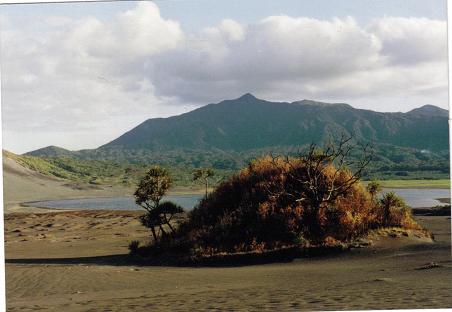 Mount Yasur the world's most accessible active volcano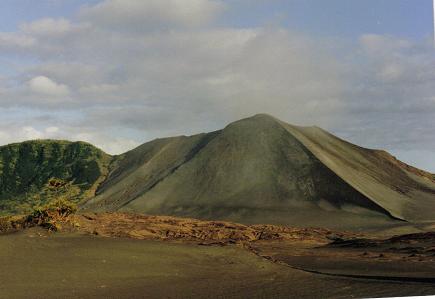 Nearing the summit of Mt Yasur